Welcome to the BulleTEN

Welcome to our revamped BulleTEN – TEN's monthly newsletter highlighting new products, news at TEN and technical articles on a wide range of energy industry topics. If you'd like to stay informed on the goings on at TEN, please sign up to the BulleTEN below.
---
July Issue, 2017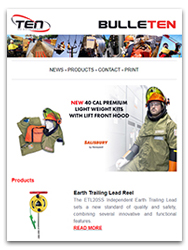 PRODUCTS
NEWS
---
Newsletter Signup
Want to keep up with all the latest developments here at TEN?