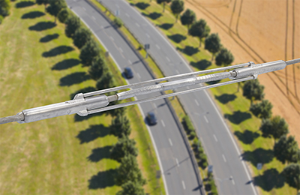 ClampStar
In recent years the Australian power grid has seen a dramatic increase in overhead connector failures as a result of an ageing grid and stretched maintenance programs. Classic Connectors create innovative devices to reinforce aging connectors, restoring their full mechanical integrity and increasing their electrical capacity, in many cases to double of what it was when new. Read more...
Klauke Battery Ratchet Cutter
Klauke has released a range of Battery operated ratchet Cutters covering Cu/Al and ACSR applications. Powered by the Makita 18V Li-Ion Battery Platform, these tools feature a guide for the blades to prevent blade separation, overload protection and a well-balanced, compact design. Read more...